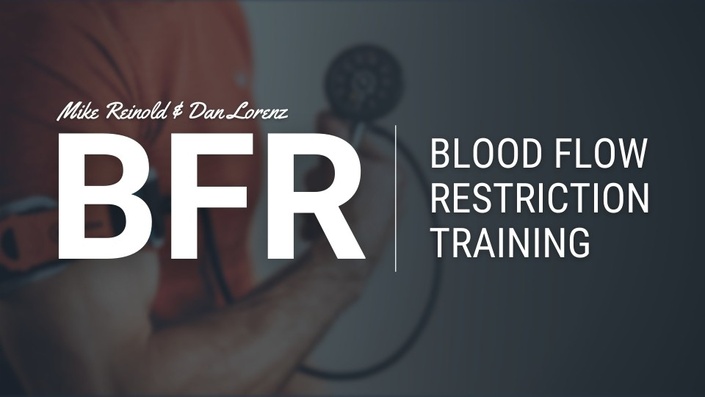 Blood Flow Restriction Training
Learn how to safely and effectively start using BFR for rehabilitation and training
Learning BFR Doesn't Need to be Complicated or Expensive
---
When I first heard of blood flow restriction training, I have to admit I was a little skeptical. Over the years, I've seen a lot of fads come and go in our professions.
I'm not one to jump on a bandwagon, but as more and more evidence continued to be published, it was starting to become clear that BFR is something we should be considering.
So we started using BFR and experimenting on how to best apply it with our patients and athletes. The research speaks for itself, but more importantly, our clinical results also speak for themselves.
One of the people that I always leaned on as I was learning BFR was my friend Dan Lorenz. Dan is an amazing physical therapist and had been using BFR for years. He really knows the science inside and out. So I wanted to team up with Dan to teach you how to get started with BFR.
Unfortunately, like any other new technique, there is a lot of confusion surrounding BFR, with lots of misconceptions floating around.
That's why we created this course. We want to help. BFR does not need to be complicated to learn or expensive to use. We don't want either of those to be barriers to you getting started.
We'll cover everything you need to know to learn the science, then how to safely and effectively apply BFR in both the rehab and performance settings. But more importantly, we'll show you how we use BFR and what has worked for us so that you can get started right away and eliminate the learning curve!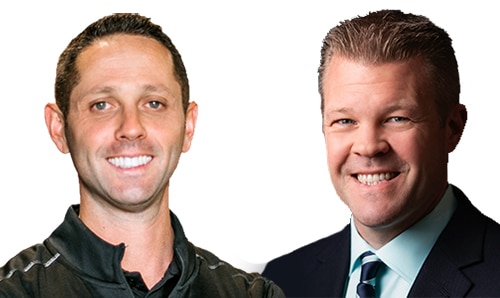 ~ Mike Reinold & Dan Lorenz
What Can Our BFR Course Do For You?
---

---

CONFIDENTLY START USING BLOOD FLOW RESTRICTION TRAINING - Learning BFR doesn't need to be complicated. We'll show you exactly how to get started, set up, and use BFR equipment.
ADD A NEW TOOL TO ENHANCE YOUR OUTCOMES - BFR is an exciting new technique with proven effectiveness. Getting started is easy and doesn't have to cost a fortune.

HELP PEOPLE GET BETTER FASTER - BFR has been shown to be safe and effective at reducing atrophy, restoring strength, maximizing hypertrophy, and enhancing aerobic capacity.

TAKE YOUR PRACTICE TO THE NEXT LEVEL - Word travels fast. Expand your practice, become sought after, and work with the type of people you enjoy helping every day.
What's Inside the Online Course?
---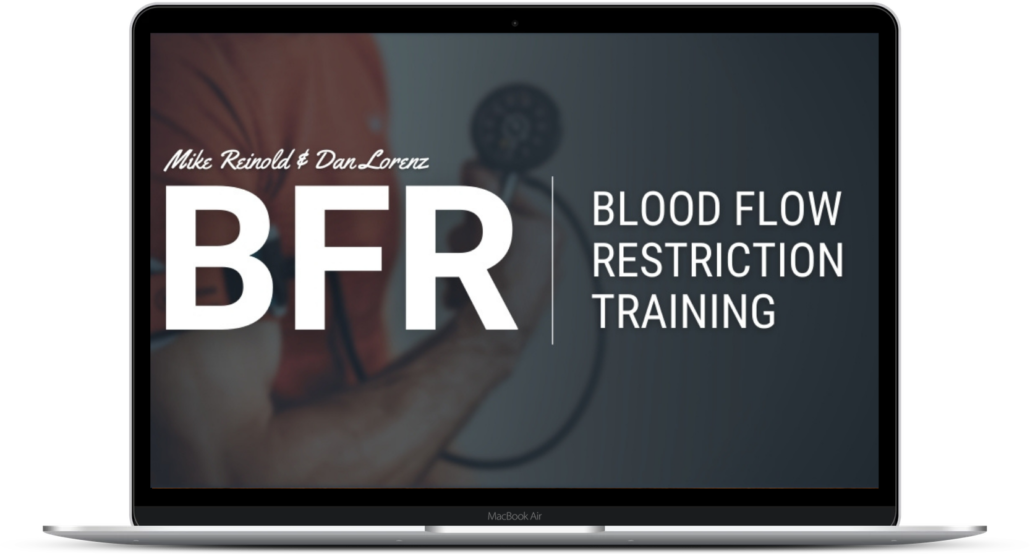 9 Detailed Lessons
Learn from comprehensive videos and presentations covering everything you need to know about BFR training, including:
The History of BFR

The science behind the safety and efficacy of BFR

BFR equipment options

Applying the cuffs and determining the appropriate pressure

Using BFR in the rehabilitation & performance settings

Case studies and examples
---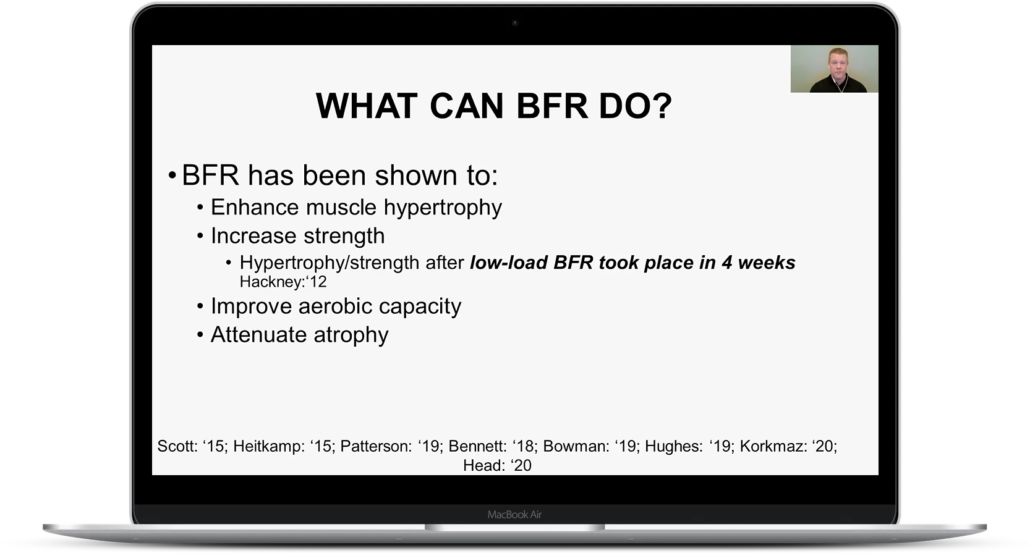 The Science Behind the Safety and Efficacy of BFR
BFR has been shown to have numerous benefits and can be safely applied to a wide variety of people. We'll discuss the history of BFR and the evolution of our knowledge to determine the best evidence-based applications.

---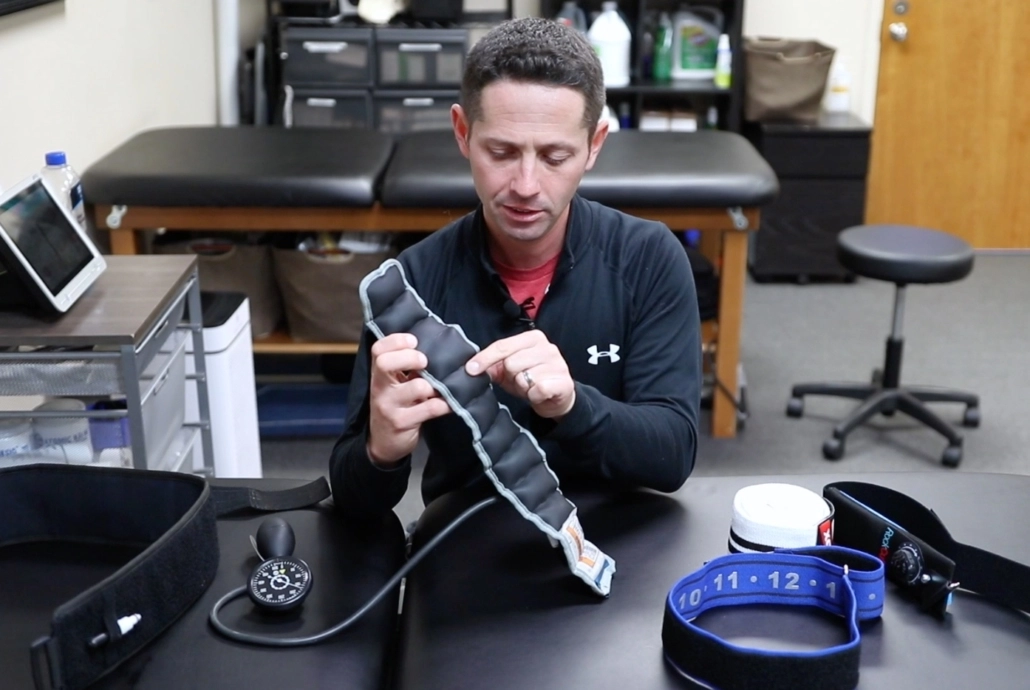 Choosing the Best BFR Equipment
There are a lot of BFR cuffs and equipment on the market, some good, some bad. We'll go over everything you need to consider when choosing equipment. Luckily, there are affordable options so everyone can get started using BFR. Plus, we have a bunch of discounts for the ones we recommend!
---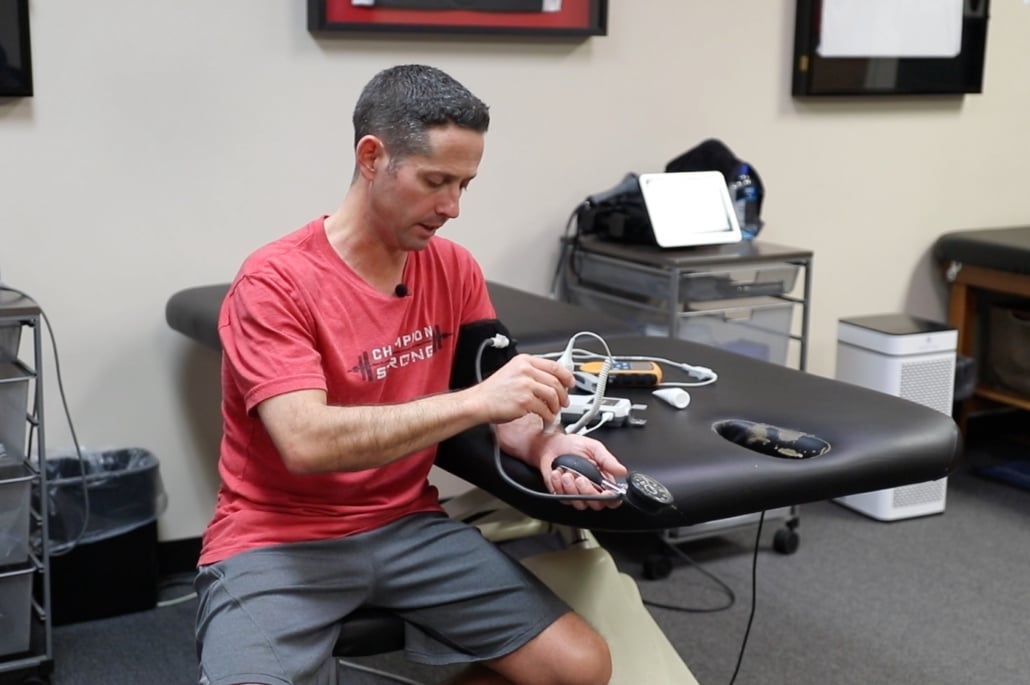 How to Apply BFR and Determine the Appropriate Pressure
In order to get reliable results, you need to be consistent with the application of the cuffs. Then, you need a system to determine the right amount of pressure to be as safe and effective as possible.
---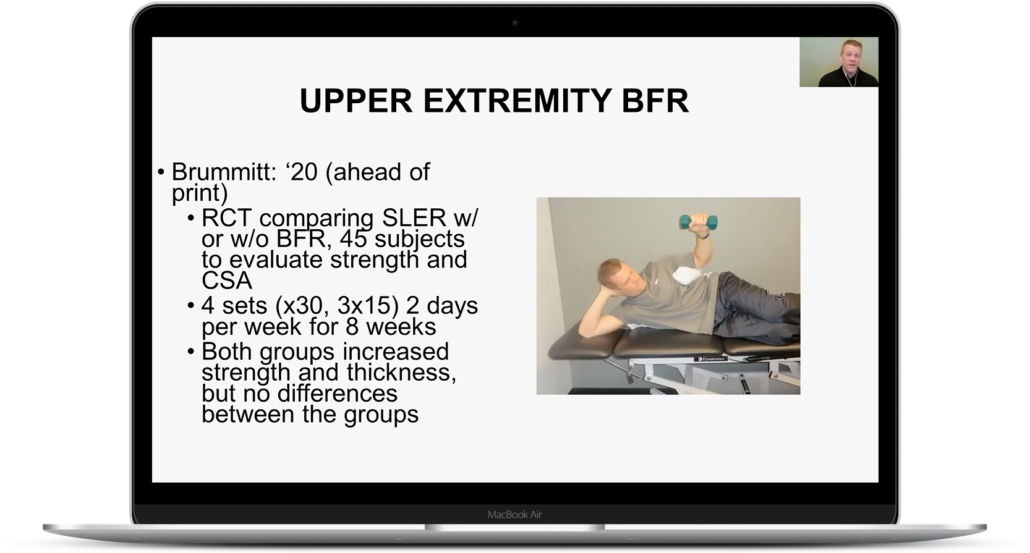 Using BFR in the Rehabilitation and Performance Settings
There are several different ways to use BFR, we'll show you how we use BFR in the rehabilitation and training settings, including a variety of case studies as examples.
---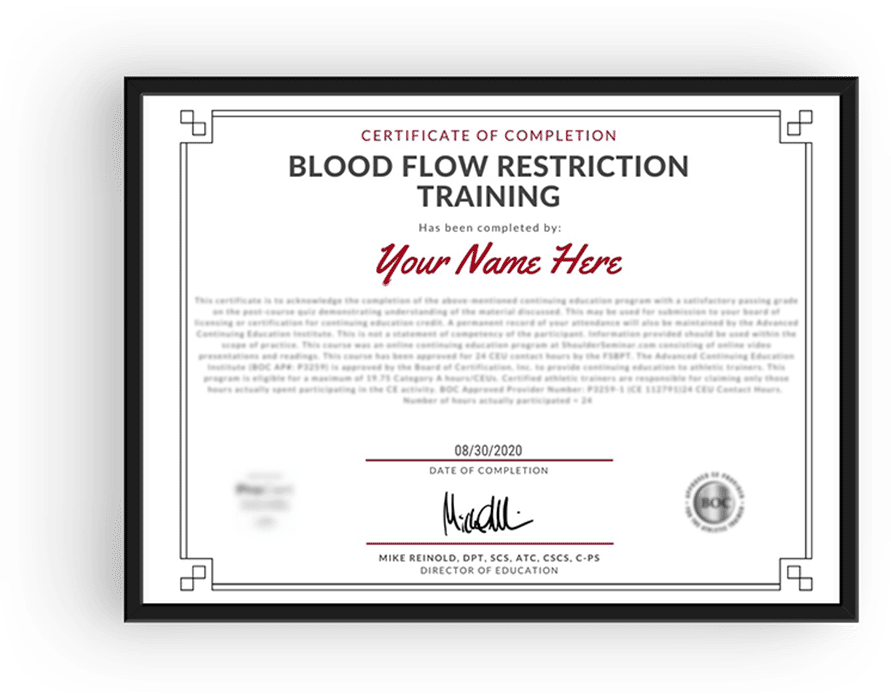 Need CEUs for your physical therapy or athletic training license? The course is approved for 6 CEU hours for physical therapists and athletic trainers. Plus, we'll give you everything you need to submit to any other credentialing board. See the FAQ below for more information.
Don't Take Our Word For It
See What Past Students Are Saying...
---
"I've seen great results using BFR in both my patients and athletes. Mike and Dan's course does a great job teaching you how to easily get started using BFR. I highly recommend it." - Dan Pope, Boston, MA

"This course did a great job teaching me everything I needed to use BFR in the clinic. I have a much better understanding of how to safely perform BFR now." - Ray Stotser, Birmingham, AL

"I can definitely say that I feel really comfortable using BFR now that I've gone through this course, and I have a much better approach to getting consistent results." - Eric King, Milwaukee, WI

Frequently Asked Questions
---
When does the course start and finish?
The course starts right when you enroll! It is a completely self-paced online course – you decide when you start and when you finish. You'll get immediate access to the entire course, however, we suggest you go in order through the material.
---
How do I access the course information?
You can access the course from any internet-connected device. This includes all computers, tablets, and phones. You have 24/7 access to the material from anywhere in the world with internet access.
---
How long do I have access to the course?
You'll have lifetime ongoing access to the course!
---
Does the course offer CEUs?
Yes, the course has been approved for physical therapists and athletic trainers for 6.0 CEU contact hours.
Redefine Health Education (RHE) has contracted with our organization to offer this course. RHE is a registered CE approval agency of the PT Board of California, a rule-approved CE provider of the PT Board of Florida (#50-32784), a licensed CE sponsor of physical therapy continuing education by the Illinois Department of Financial & Professional Regulation (IDFPR) (#216.000360), an approved continuing competence provider by the APTA North Carolina (#21-0729-025), an approved CE provider of the PT Board of New Mexico, and an approved CE provider of the PT Board of Oklahoma (#BAP202310010). In addition to the aforementioned jurisdictions, courses approved by other state boards & APTA chapters will be accepted for licensure credit in all the jurisdictions listed on this webpage: www.redefinehealthed.com/ceuinfo. If you have a specific question about CE credit for this course in your state, please direct your inquiry including the course title in which you are interested, to [email protected].
This course has been approved by the National Athletic Trainer Association (NATA) BOC for 6.0 Category A CEU hours. The Advanced Continuing Education Institute is a NATA Approved Provider.
If you would like to submit for approval for other boards or organizations, we provide all the necessary information.
---
What if I am unhappy with the course?
I would never want you to be unhappy! If you are unsatisfied with your purchase, contact us in the first 30 days and we will give you a full refund.